Email Archiving and Complience
Businesses can benefit from all the advantages of modern, secure email archiving with MailStore Server. The software creates 1:1 copies of all emails in a central email archive to ensure the security and availability of any amount of data for years to come. Users can still access their email using Microsoft Outlook, MailStore Web Access, or mobile devices such as tablets or smartphones, and search through them at breathtaking speed.
100% Complete Archiving

MailStore Server enables the complete archiving of all email within a company
By archiving all email as soon as it is received or sent, you can make absolutely sure that all your company's email is archived
MailStore Server also allows your existing email to be archived in a central location

Independence from PST Files

PST files are prone to data loss or corruption, have a huge impact on storage and backup and can be an e-discovery nightmare
With MailStore Server you can centrally archive and backup all PST files of the company



Prevent Users from Deleting Emails

Users can delete important emails at will, without this being noticed
Users often delete all their mailboxes upon leaving a company
This means your company loses important data every day
MailStore Server can eliminate such risks completely

Lowering IT Costs and Expenditures

Overloaded servers, increasing storage costs, and complex backup and restore processes place an enormous strain on IT departments and their budgets
MailStore Server permanently reduces these costs
It also shields against financial risks stemming from data loss or legal conflicts



Independence and Security

At many companies, emails are not stored locally under the company's control but on external servers
This means that you have to trust the operator's back-up tools and security measures
By archiving all externally-managed data, you can build on this trust through a simple and effective backup strategy

Legal Safeguard for Email Compliance

MailStore Server helps companies meet a growing number of regulations on email compliance, eDiscovery, and other legislation
MailStore Server is also an important tool that helps these companies protect themselves against general legal risk or customer complaints



MailStore Add-in for Microsoft Outlook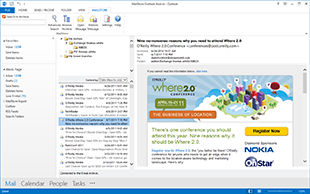 The MailStore Add-in integrates seamlessly into Microsoft Outlook and can be intuitively operated by users.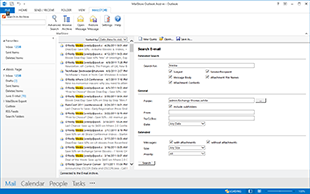 Complex search queries can also be formulated using the advanced search function of the Outlook Add-in.
MailStore Web Access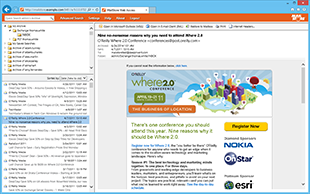 MailStore Web Access enables you to use any web browser to access the email archive.